The fight against social injustice that rose onto the international stage in 2020 implored us to find a way to help amplify the voices of marginalized communities and artists who are often left behind, unheard, or ignored. That is why we are adjusting the focus of our 2021 monthly features to highlight arts and cultural organizations, collectives, and individual artists representing specific overlooked communities.
Our first monthly spotlight of 2021 highlights two organizations whose missions are to educate, inform, and advocate for Black and African American history, heritage, and rights.
---
By Tessa Pszonak
Black History Month recognizes the success and perseverance of Black and African Americans throughout history. Although Black History Month is traditionally celebrated in February, it highlights issues, challenges, and opportunities that should be celebrated and acknowledged all year-round. Western New York is home to numerous arts and cultural organizations representing the Black and African American community.
We had the opportunity to speak with Terry Alford, Executive Director, and Audrey Clark, Project Manager, from Michigan Street African American Heritage Corridor Commission, as well as Ally Spongr, Interim Director, from the Niagara Falls Underground Railroad Heritage Center about what they do and how they are recognizing Black History Month within their organizations.
The Michigan Street African American Heritage Corridor Commission originated in 2007 by community leaders who were passionate about Michigan Avenue in Buffalo and the corridor's history. The area on the East Side of Buffalo became a part of the NYS legislation to help maintain a historic preservation around the corridor. Their mission is "to integrate the African American cultural significance and impact on Buffalo's history through public engagement, community education that will encourage cultural appreciation, preservation and community development."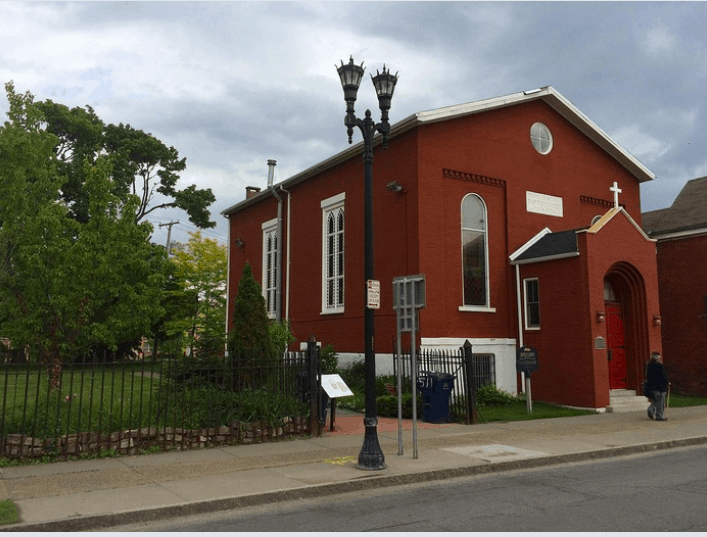 The corridor is home to several cultural anchors: The Michigan Street Baptist Church, The Nash House, The Historic Colored Musicians Club & Jazz Museum, WUFO Radio Station & Black History Collective, and The Freedom Wall. These institutions are part of the historical heritage of the corridor and are an essential source of cultural tourism.
In September of 2020, the Michigan Street African American Heritage Corridor Commission held a community clean up to reopen the anchors for visitation during the pandemic. The eager turn out of volunteers was very successful which shows the connection people have to this corridor. The commission is also working with the East Side Garden Walk to conduct stakeholders' meetings discussing ways to revitalize the surrounding area of the Freedom Wall. There are two upcoming virtual meetings scheduled for March 11th and April 8th.
The corridor is recognizing Black History Month by hosting a virtual speaker series with the University at Buffalo throughout the month of February and continuing into March. This five part series will feature professors, activists, and authors who will focus on the themes of civil rights, feminism, and freedom both on a local and national scale. They are also hosting two kinds of virtual tours: the Corridor Insider and Corridor Explorer. The Corridor Insider is $15 per person and will be a guided tour through their several cultural anchors. The Corridor Explorer is $10 per person and will allow you to walk through the cultural anchors on your own.
"We continue to serve as a connector for past, present, and the future for all the historical neighborhoods within and around the corridor itself," Alford mentions.
For more information about the commission, tours, and ways to get involved check out their website.
Similarly, the Niagara Falls Underground Railroad Heritage Center strives to educate visitors and helps them make connections to present day issues. The Heritage Center opened in 2018 with the intent to share stories from the area in order to inspire social justice change starting in the local community and reaching out on a global level.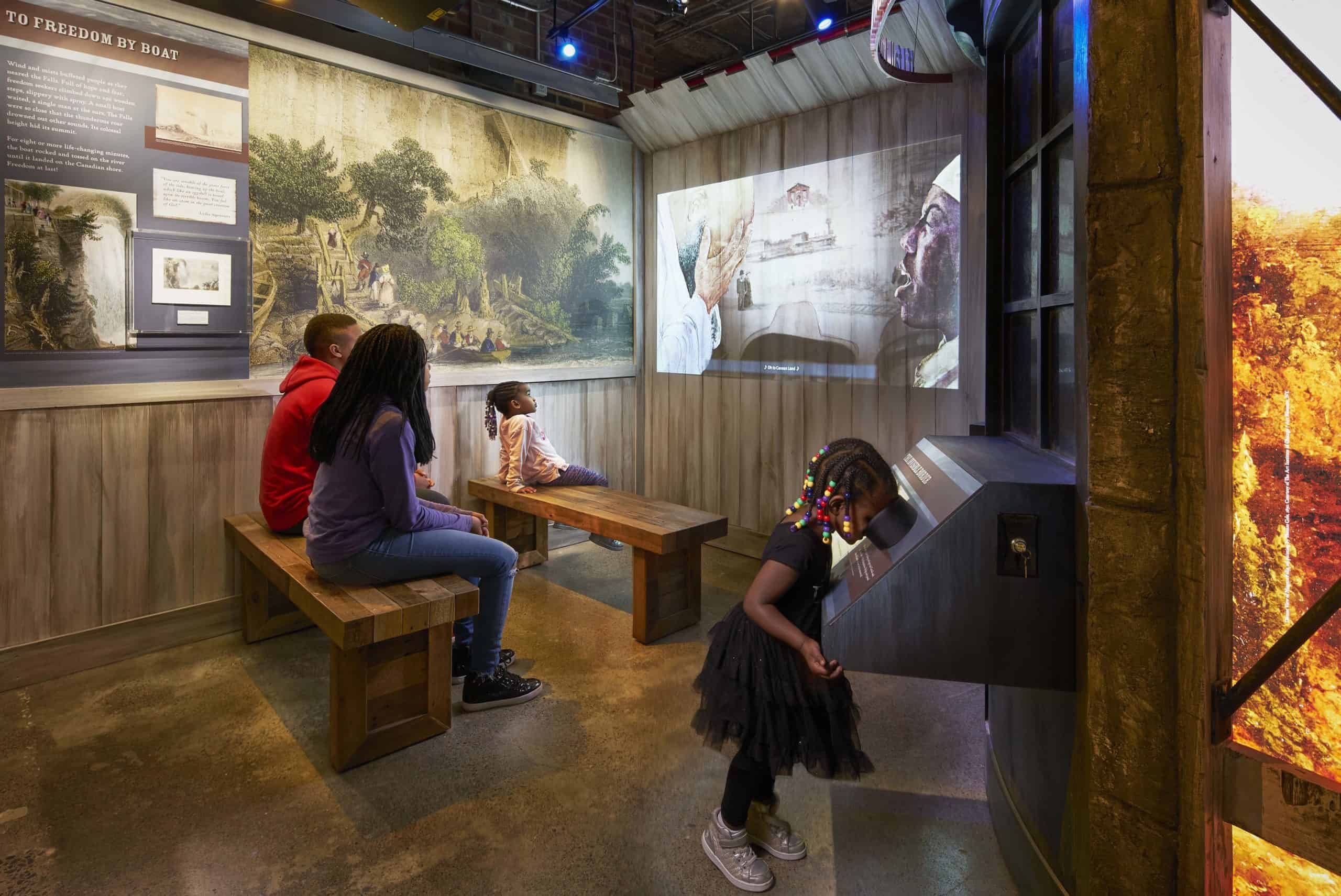 "We connect the past to the present through our work and stories of the Underground Railroad, so when visitors come in they will not only learn about the Underground Railroad but they will learn how to make connections to present day issues whether that be on a global scale or right within their communities," Spongr mentions.
The Heritage Center has a mission of facilitating freedom and untold stories from people whose voices were historically kept silent such as the abolitionists, freedom seekers, and free African Americans. People can learn about these authentic stories through their virtual Freedom Conversation Tours that are happening year-round. The virtual tours offer a 3D walk-through of the Heritage Center with a guide facilitating the tour by providing information and answering visitor's questions from their computers. These tours are offered Wednesday nights and Saturday afternoons. It is an engaging and interactive experience that can be done right at your home.
In addition to the virtual tours, the Heritage Center is celebrating Black History Month by offering three virtual discussions on issues related to Black History and ways people can get involved and take action in present-time. On Friday, February 12th there was a Campus Organizing Discussion Panel. There was also a screening and discussion of "Redeeming Uncle Tom" on Friday, February 19th. Finally, on February 26th there is going to be a discussion on James Baldwin's "Talk to Teachers." The event is free for members and $5 for the general public to attend. They are also hosting a Speaker Nite Series on February 23rd featuring author, Margaret Kimberly.
For more information about the center, tours, and ways to get involved check out their website.
The Michigan Street African American Heritage Corridor Commission and the Niagara Falls Underground Railroad Heritage Center are just two of the many incredible organizations in the Western New York area that strive to celebrate and raise awareness about Black and African American history and culture all year-round. They offer programs, events, and tours throughout the year to support historic heritage and educate the public through untold stories.
Visit their websites for more information on what they are doing to continue the ongoing conversation or check out this past ASI blog post to learn about other incredible organizations doing similar work year-round.