Our annual Lawyers for the Arts fundraisers benefit Give for Greatness, ASI's granting program that awards general operating funds to dozens of nonprofit arts organizations every year. In 2019, ASI distributed a total of $32,000 in Give for Greatness grants, most of which was raised at this event, to support arts and culture in Western New York.
Due to the recent COVID-19 situation, the Lawyers for the Arts Concert has been postponed. We are currently working with the Tralf venue to reschedule a new date. Thank you.
LAWYERS FOR THE ARTS 2020 presented by Dansa D'Arata Soucia LLP, Hodgson Russ LLP & Key Bank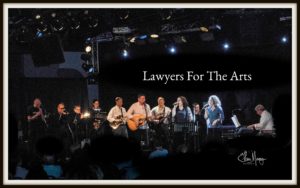 2019, Photo by Glenn Murray
POSTPONED TO A LATER DATE – STAY TUNED!
The Tralf Music Hall (622 Main Street, Buffalo)
Join us for the annual Lawyers for the Arts fundraiser, where attorneys across practices and parts of Western New York gather to perform music and celebrate the region's thriving arts and cultural community.
$25 / ticket 
General admission tickets may be purchased for $25 at the Tralf Music Hall Box Office. To purchase, call (716) 852-2860 during business hours.
Tickets are also available 24/7 through TicketMaster. To purchase, visit TICKETMASTER.COM. Note: TicketMaster charges additional fees.
***Anyone who has tickets for the original date of April 4, may use them for the rescheduled date TBD. Thank you!