Global Warming Art Project
Arts Services Inc.'s (ASI's) Global Warming Art Project fund supported qualified individuals and organizations from across Western New York in their creation of artistic projects related to the dangers of global warming and climate change.  Selected projects had the strong potential to impact and inspire the community to change its behaviors in a meaningful way. Funding for the Global Warming Art Project came from Ben Perrone and the many 'Environment Maze' project donors. At this time, the Global Warming Art Fund panel has distributed all of the available funds. Please check back for updates as we work to secure additional funding for this grant.
For the last several years, Ben Perrone and Hugh Levick have worked on an environmental project called 'Environment Maze,' but were unable to find a suitable location for the installation of their project.  Ben did, however, raise approximately $70,000 dollars in donations for the project.  Since the project could not be completed as envisioned, Ben decided to re-purpose the funds by donating the money to Arts Services Inc. (ASI) to create a fund for artists who are creating projects related to the dangers of global warming and climate change.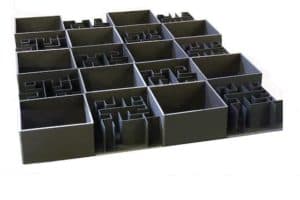 The Global Warming Art Project grant will provide funding to local artists in Western New York doing artistic work that relates to the dangers of global warming and climate change and inspires change within the community. Grants will be awarded from a range of $1,000 up to $10,000.  Larger project funding requests will also be considered.   Submissions can be from new projects or re-envisioned past projects.
The review panel, in consultation with Arts Services Inc., reserves the right to make any and all decisions regarding the selection of proposals submitted. Our review panel is comprised of: Scott Propeack (Burchfield Penney Art Center), Adele Henderson (Department of Art, University at Buffalo), and Aitina Fareed-Cooke (Get Fokus'd Productions).  Our panelists follow ASI's code of ethics and conflict of interest policies when selecting final projects.
Partner / Venue Resources
If you do not have a partner, location, venue, or other related collaboration lined-up, ASI can assist in connecting you with these partners to further your artistic project growth. Contact [email protected] for more information.
GLOBAL WARMING GRANT RECIPIENTS