7th Annual Spark Awards
Presented by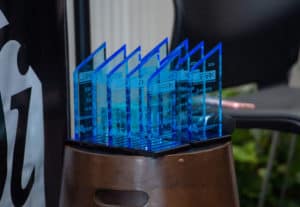 SAVE THE DATE
Monday, November 16, 2020
6-9PM
The Spark Awards is ASI's annual awards celebration where outstanding individuals and organizations in the Western New York arts community are recognized for their dedication, talent, and impact on the sector. Join us for an evening of dinner, drinks, entertainment, silent auction, awards, and more!
This event has been rescheduled from May 13.
---
Purchase tickets to the Spark Awards!
Tickets to the 2020 Spark Awards ceremony are available now.
Tickets can be purchased online through Eventbrite or in person at the ASI office, 2495 Main St, Suite 422, Buffalo, NY 14214.
Any tickets previously purchased and printed with the original date will be honored on November 16. Please contact Holly Grant at holly@asiwny.org if you have any questions.
---
Sponsor the Spark Awards!
You can support the Spark Awards by becoming an event sponsor! There are three ways to support the seventh annual Spark Awards:
– Purchase a sponsor package,
– Purchase ad space in the event program, and/or
– Purchase additional tickets to the event.
Spark Awards 2020 Honorees & Finalists
We are excited to announce the 2020 Spark Awards honorees and finalists:
Arts Organization of the Year Finalists
1891 Fredonia Opera House Performing Arts Center
O'Connell & Company
Unique Theatre Company
Artist of the Year Finalists
JoAnn Falletta
Chris J. Handley
Edreys Wajed
Arts Integration
The Children's Guild Foundation Autism Spectrum Disorder Center at Oishei Children's Hospital
DEC Program of the Year
Lewiston Council on the Arts' Iroquois Market
Lifetime Achievement
Vincent O'Neill, Irish Classical Theatre Co.
Rising Star
West Falls Center for the Arts
Supporter of the Cultural Sector
Joel Feroleto, Buffalo Common Council Member, Delaware District
Trailblazer of the Arts
Michele Agosto, Buffalo Public Schools
Unsung Hero
Beth Pedersen, Buffalo Society of Artists
Click here or expand the award categories below to learn more about our 2020 Spark Awards honorees and finalists!
Category Descriptions & Honorees Features
7TH ANNUAL SPARK AWARDS
Monday, November 16, 2020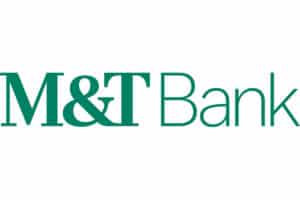 Buffalo Urban Development Corporation (BUDC)

Erie County Industrial Development Agency (ECIDA)
PAST SPARK AWARDS WINNERS
Julia Bottoms, 2019
Caitlin Cass, 2019
Muhammad Zaman, 2019 (WINNER)
Gary Earl Ross, 2018
Fotini Galanes, 2018  (WINNER)
Keith Harrington, 2018
Drea d'Nur, 2017 (WINNER)
David Moog, 2017
Gary Sczerbaniewicz, 2017
Zuri Elise Appleby, 2016
Chuck Tingley, 2016
Adam Zyglis, 2016 (WINNER)
Sarah Fonzi, 2015
Ntare Ali Gault, 2015
David Michael Miller, 2015 (WINNER)
Shasti O'Leary Soudant, 2014 (WINNER)
Mikel Wintermantel, 2014
MarCe Zerrate, 2014
National Comedy Center, 2019
Road Less Traveled Productions, 2019
Buffalo Sugar City, 2019 (WINNER)
Buffalo Arts Studio, 2018 (WINNER)
Niagara Falls National Heritage Area, 2018
Resource: Art, 2018
1891 Fredonia Opera House, 2017
Kenan Center, 2017 (WINNER)
Springville Center for the Arts, 2017
Buffalo Choral Arts Society, 2016
Just Buffalo Literary Center, 2016 (WINNER)
Theodore Roosevelt Inaugural National Historic Site, 2016
Albright-Knox Art Gallery, 2015
Lucille Ball Desi Arnaz Center for Comedy, 2015
Niagara Arts & Cultural Center, 2015 (WINNER)
Buffalo Philharmonic Orchestra, 2014 (WINNER)
Squeaky Wheel/Buffalo Media Resources, 2014
Torn Space Theater, 2014