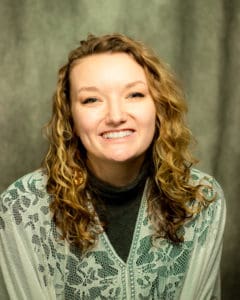 Devon Bradley is the Engagement and Development Manager at Arts Services Inc. The arts have always been her biggest passion so it brings her so much pride to join a team that aims to enrich the arts and cultural sector of Western New York.
Devon received her master's degree in Communication and Leadership with a focus in Management for Nonprofits from Canisius College. She also served as the Graduate Assistant to the program where she managed all engagement with current students, alumni, and faculty. She received her bachelor's degree from Canisius as well in Communication and Music and participated in the campus theatre club, Little Theatre.
Devon has several years of experience working, performing, and volunteering in the local arts community. As the Arts Engagement and Education Assistant at Shea's Performing Arts Center, she had the opportunity to work on several Educational programming events, such as the Kenny Awards and the Junior Theater Celebration. She aided in the management of social media accounts and blog posts, and created marketing and educational materials to be used in coordination with performances and events. In addition, Devon served as a volunteer usher from 2016 to 2019, and interned with Shea's PAC and the Buffalo Philharmonic Orchestra.
Outside of her work with ASI, Devon currently serves on the board for Bellissima Productions as the Fundraising and Engagement Director. She began performing with the company in 2019 and has since then produced, assistant and co-directed several productions. She manages their fundraising initiatives as well as all communication with former patrons and donors.
Devon loves to sing, act, craft, and attend arts performances. She loves to go to concerts with her family and visit New York City to see the newest shows on Broadway. Her favorite thing to do is spend time with her dog, Athena, and to explore local parks with her.