Arts Services Initiative of Western New York has named Muhammad Zaman the winner of the 2019 Spark Award for Artist of the Year. Muhammad was honored at the sixth annual Spark Awards on Wednesday, May 22 at Hotel Henry.
"I feel so honored and thankful," Muhammad said. "This award means the world to me because it encourages me to keep going, work harder, and never give up."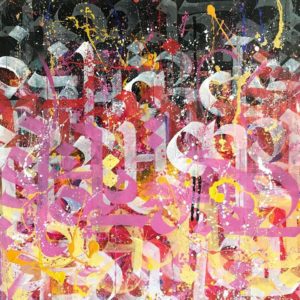 Muhammad is a Buffalo-based, urban artist specializing in calligraphy. As a young Muslim man who immigrated to the U.S. in 2003 and became a citizen in 2010, he focuses his art on exploring the languages that make up his identity: English for his current home, Bengali as the language of his fatherland, and Arabic as the language of his religion.
"Art is one of the only opportunities we have to look at the realities that surround us with a different eye," he said. "This can be critical, playful, or surprising. Art has remained one of the few resources we have to live above social differences, and today we need art more than ever."
Muhammad uses his art as a positive means to bring people together. Influenced by the artist Elseed and his idea to create unity for people from different backgrounds, ethnicities, and religions, he seeks to motivate people to share and learn from one another.
His artwork inspires curiosity and conversation among his audience. By featuring words from three different languages, viewers often try to decode the messages together. And, by including at least one recognizable word in every artwork, Muhammad ensures that, no matter the audience, anyone can have a connection to his art.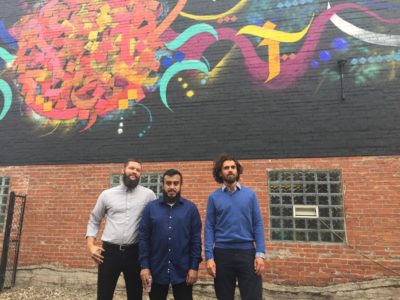 Last year, Muhammad held two solo exhibitions in Buffalo, including "Integration" at Argus Gallery and "Lux" at Buffalo Arts Studio, where he is a resident artist. His recent accomplishments include creating a three-panel mural that will be installed at the People's Park in Buffalo; being commissioned by the Albright-Knox Art Gallery through its Public Art Initiative to create "Our Colors Make Us Beautiful," a mural that was installed on the side of 1131 Broadway in August; and exhibiting work in "Calligraphy Traditions in Western New York" at the Castellani Art Museum of Niagara University and "Mosaic: A Celebration of Buffalo's New Americans" at the Burchfield Penney Art Center. With over 19,000 followers on Instagram, Muhammad's work is known worldwide.
The annual Spark Award for Artist of the Year honors a local artist whose work has made a positive impact on the Western New York community. The Spark Awards are a program of Arts Services Initiative of Western New York, a nonprofit organization that provides artists, arts organizations, and art enthusiasts with the tools and resources needed to be successful and sustainable.
For more information, check out Muhammad's profile at the Buffalo Arts Studio website.