Bookkeeping & Fiscal Sponsorship Services
Arts Services Inc. (ASI) offers financial support services for organizations and artists.  The two types of services we offer include Bookkeeping and Fiscal Sponsorship.
BOOKKEEPING SERVICES
Organize your financial records and assist with budgeting needs using Quickbooks (or another software or record keeping system).

Produce financial statements and reports for your Board of Directors or financial supporters.

Ideal for non-profits, for-profit businesses in the creative field, or artists and creative entrepreneurs.

We can provide financial support and bookkeeping services for a few hours a week, every other week, or monthly based on your needs.

Bookkeeping services are based on an hourly rate.
FISCAL SPONSORSHIP SERVICES
Fiscal sponsorship is a fundraising tool that enables an individual, group of individuals, or organizations to raise funds using the benefits of a 501(c)3 nonprofit organization.

Use ASI's 501c3 status to be eligible for and apply for local, regional, and national funding grant opportunities.

Assistance with donation and ticket processing services for campaigns and events.

Artists can apply to NYS Council on the Arts annual grant application process (requires a fiscal sponsor).

Fiscal Sponsorship fees are based on a percentage.
Fiscally Sponsored Projects & Initiatives
Art 247

Beau Fleuve

Buffalo Aerial Dance

Nicole Caruana – Uana Dans

Nicole Cherry, Mural

Cynthesis Studios

Fredonia Jazz Society

Fotini Galanes, My Mark Matters Project

Green Buffalo Productions

The Iron Event

Typography of a Woman Project by Celeste Lawson

Liminal Space Ensemble

Ashton Martin (Hip-Hop Artist)

Musicians of Buffalo (MOB)

Nikola Tesla Statue & Park Project

Nick Cave PLENTY by Claire Schneider

Moshe Shulman

Sotto Voce Vocal Collective

Chuck Tingley, Mural

Past Clients Include: The Cass Project, Tina Dillman; Creative Conference by Dana Saylor; Devin's Message Foundation; The Ground Up; SWARMS Project by Alicia Marvan; Musical Theatre Artists Group (MTAG); Null Point.
Bookkeeping Clients
Buffalo Blue Blouse

Center for Elder Law & Justice

CEPA Gallery

Community Music School of Buffalo

Explore Buffalo

Fenton History Center

For Our Daughters

Just Buffalo Literary Center

Masterworks ala Carte

MusicalFare Theatre

Neglia Ballet

Niagara Falls Underground Railroad Heritage Area & Museum

Plak Art Plus

Stained Glass Association of America

Starring Buffalo

Theodore Roosevelt National Inaugural Historic Site

WNY Book Arts Center

Past Clients Include: All for One Theatre Productions, Buffalo History Museum
WHAT OUR CLIENTS HAVE TO SAY
CEPA Gallery
Bookkeeping Client
"…Mark [Banaszak] is a real gem. He's positive, smart, reliable, personable and has a very good sense of humor…a real pleasure to work with. Lawrence and I are super happy with him and so is the CEPA Board of Directors. We are so glad CEPA was able to take advantage of the opportunity presented by ASI and thank you very much for this opportunity."
– Lynda Kaszubski, Executive Assistant & Lawrence Brose, Executive Director, CEPA Gallery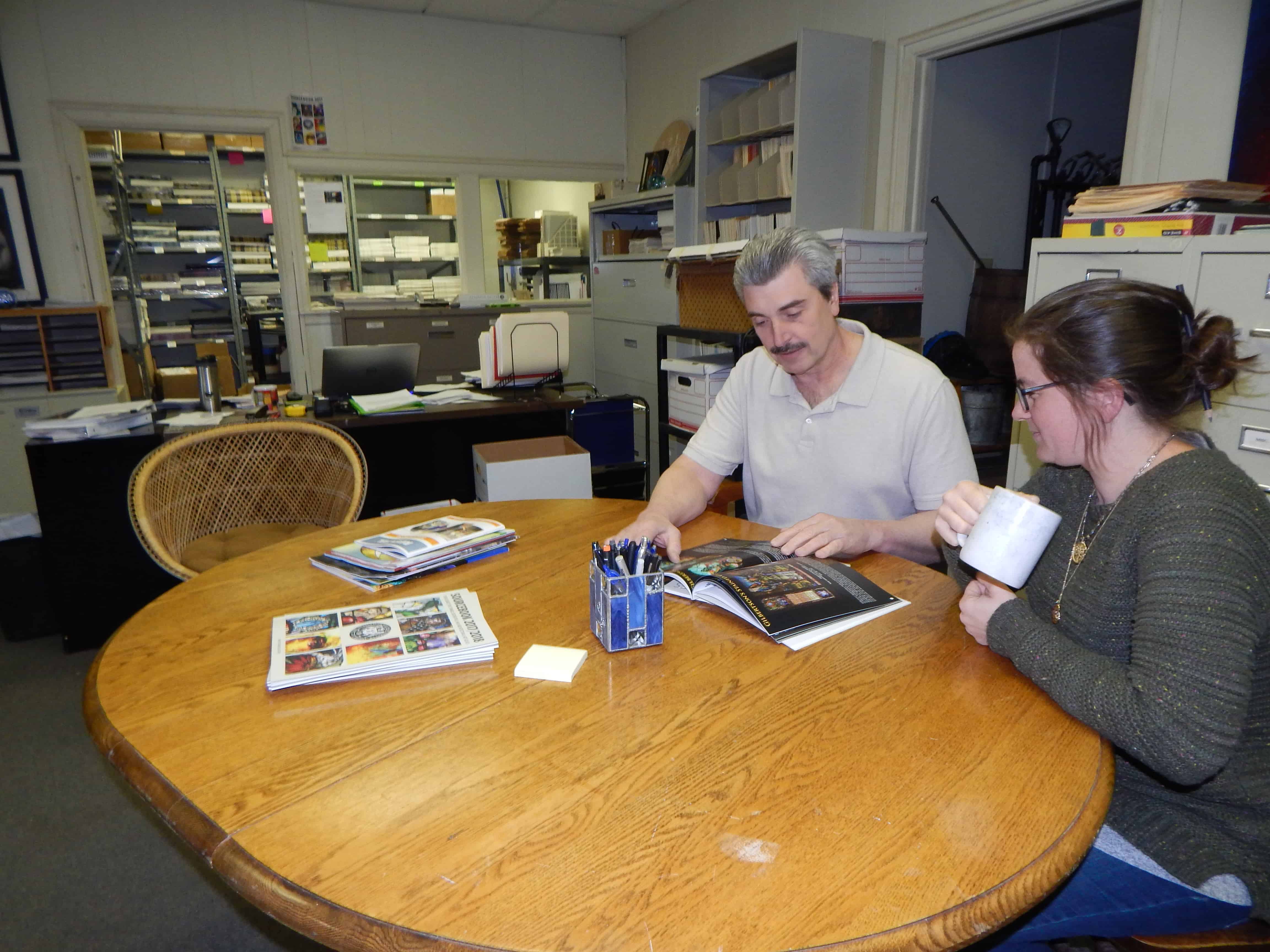 Stained Glass Association of America
Bookkeeping Client
"The SGAA would really like to grow and thrive in WNY. The organization has been surviving over the last 10 years at our previous home, but we see our move to Buffalo as the start of a new chapter for us. Using the services of ASI in the area of fiscal responsibility is another crucial first step in getting us on the right track and we're immensely grateful that this service exists."
– Megan McElfresh, SGAA Executive Director
Cass Project, Tina Dillman
Fiscal Sponsor Client
"As an artist, running my own business and wearing many hats, the support I receive from ASI as one of their fiscal sponsored projects is phenomenal. It saves me time and allows me to be able to focus more on the creative side of things. Plus the staff are the best! Very resourceful and supportive."
–  Tina Dillman, Director, The Cass Project
CONTACT US FOR MORE INFORMATION